If you have a loved one that is recovering from an illness, injury, or dealing with the natural process of aging, you can turn to the professionals at Dependable Healthcare Services Inc. for help.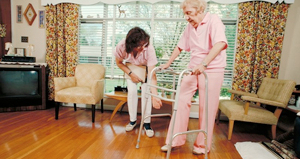 Dependable Healthcare Services is here to help you and your loved ones maintain independence by staying in the familiar surroundings of the best place there is, home. We are available to provide you with a full range of services including personal care, support and advocacy.
Learn more about Dependable Healthcare Services:
Contact us today at 781-558-9555, or browse our website for more information about our home healthcare services and medical staffing.